Superpowers

for

your team
HR

your

managers
your team
The world is suffering from a mental health pandemic. It will cost the world $16 trillion p.a. by 2030, and impacts almost 1 billion people annually.
This pandemic is not only impacting individuals and families, but it also creates a massive burden on business. Panda aims to solve these problems.
Integrations to over 57 platforms
Panda integrates directly with your HR systems
Proactive mental care for high performance staff
Panda drives immediate impact on high and low risk staff, creating real business value in as little as 30-days from launch.
of all users improve

> 85%

Average monthly improvement

15%

Average B2B Usage

> 48%

Average B2B ROI

5.5x
Rapid diagnostic
Panda starts with a rapid diagnostic of the workforce and teams. The Panda31 measures over 70 critical factors that impact mental health, culture and performance.
Private Forests
Panda begins to run private group sessions and coaching pods to address the biggest concerns in your organisation. These are run by our team of experts.
Panda Insights
The platform provides detailed flight risk, well-being scores, team culture and performance insights. These are used to drive the next steps in your organisation.
Act, Plan, Do, Check
Your Panda team will meet with you monthly, analysing the data and planning your content calendar, closed Forests, and coaching pods while addressing cultural issues.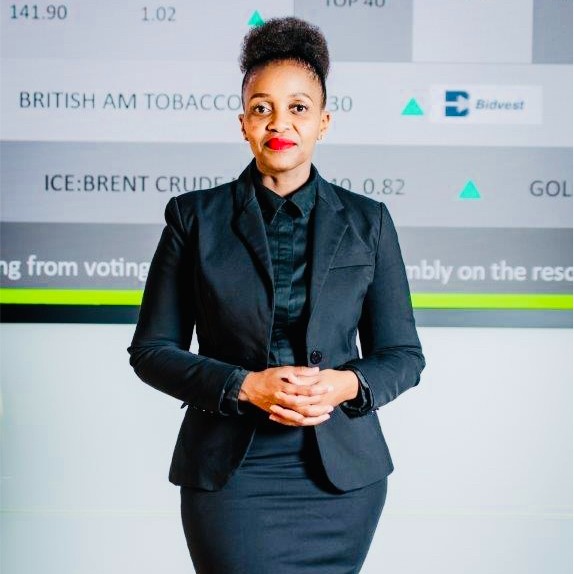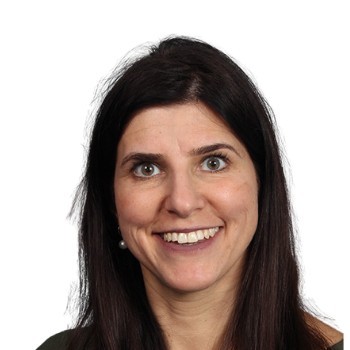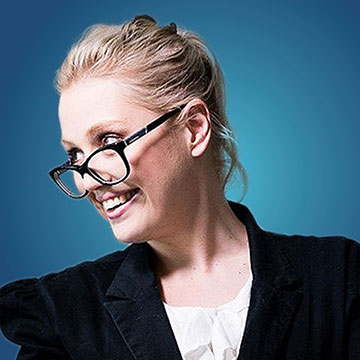 Up to 60% of resignations are a result of culture or mental stress, and 14.5% of work hours are lost a month to a lack of care.
Panda provides real, proactive and reactive care for your employees. With an average B2B utilization of over 45% and an 80% improvement rate, Panda is the most effective way to care for your employees.
15k
Active platform users
With unique plans for every staff member.
15%
Engaged Panda users improve their well-being by 15% month-on-month.
Requiring only 2 utilizations per week.
430%
Average ROI on Panda
With a 1-year contract, Panda pays for itself in the first 90 days on average.
The world's most innovative companies use Panda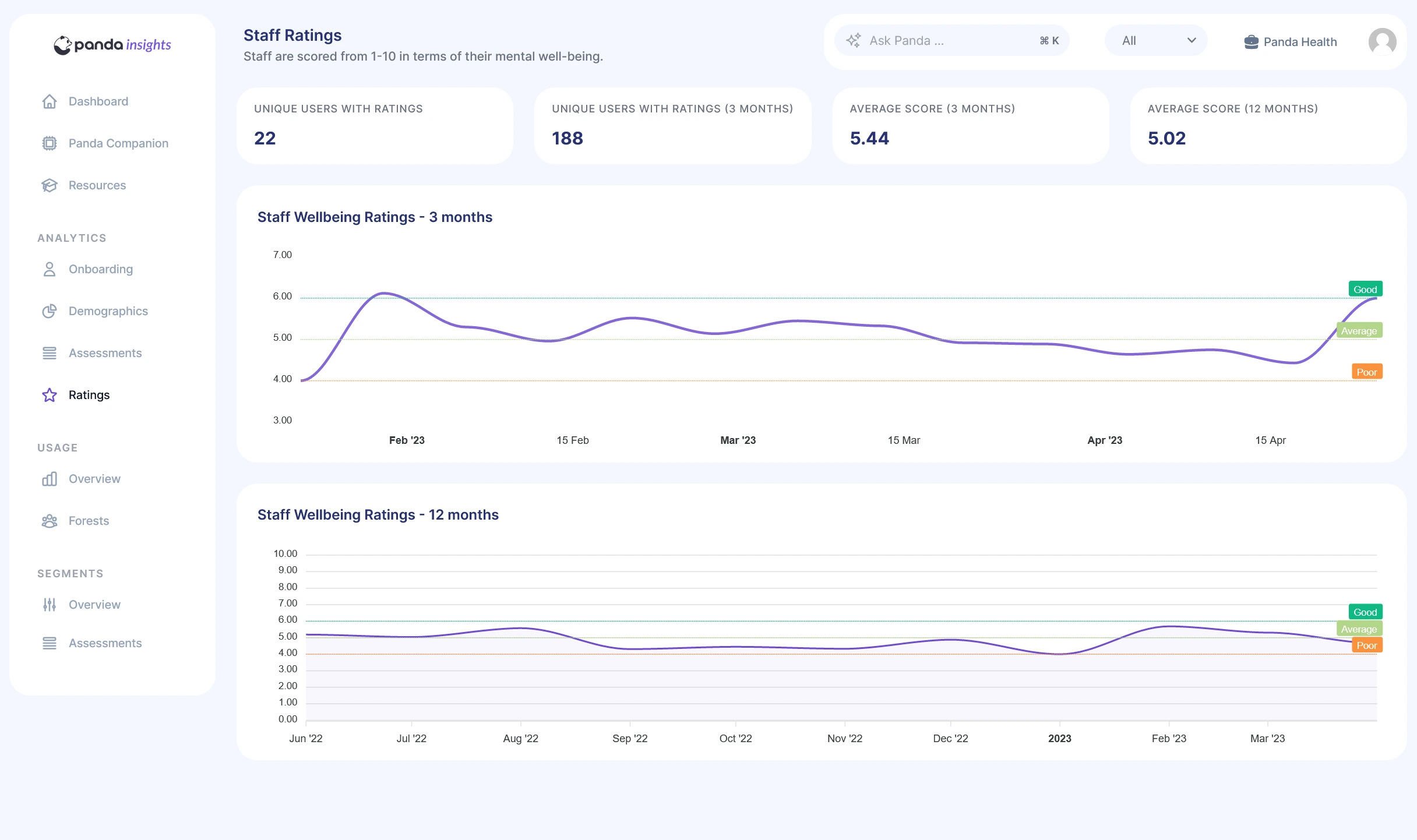 You cannot improve what you cannot track
Panda provides real-time data on your employees' well-being, allowing you to identify and address issues before they become problems and provide long term sustainable change.
Stop your losses

14.5% of work hours are lost due to mental health. Over 50% of resignations associate mental health or bad workplace culture with their reasons for leaving.

Proven proactive care

Panda is proven to improve the life satisfaction and work performance or longevity of high risk and low risk staff. High engagement with Panda leads to a 15% month-on-month improvement.

Precision platform

Panda provides AI-individualized per-human care, and uses its precision platform to deliver predictive mental health care for your highest performing teams.

Live insights

Panda rapidly assesses the mental wellbeing and culture of a workplace, identifying flight risk for top performers, performance risk, burnout triggers and more.

Understand culture

Track and analyze flight risk indicators like burnout, self-esteem issues, communication problems and more with detailed analytics and proactive interventions .

Content at your fingertips

Access our library of thousands of topics, from anxiety to sleep, and everything in between. Something missing? Let the Panda AI customize a content piece for your business.
How much additional value does Panda deliver to your staff?
Panda takes care beyond traditional EAPs, to an employee wellness and organizational effectiveness platform that drives real value for your business. Improving and proactively managing employee mental health leads to a happier, healthier, and more productive workforce that can sustain high performance without burnout.
Panda utilization
more employees utilize care yearly with Panda vs EAPs.
Work hours increased
additional days of work per year with Panda vs EAPs.
Less resignations
less staff resign per year with Panda vs EAPs.
Over 10,000 employees? Panda saves companies millions a year. Speak to us for a custom estimate. Contact Us →
Book a demo with our team
Unlock proactive mental health care and actionable insights for your team! Panda provides a zero-cost pilot to qualifying companies. You'll get the full service offering, and a detailed diagnostic on the state of your workplace and employees.