Proactive mental care for high and low risk clients.
The world is suffering from a mental health pandemic. It will cost the world $16 trillion p.a. by 2030, and impacts almost 1 billion people annually.
Proactive care helps prevent severe problems, boosts resilience, and reduces stigma – improving outcomes and lower costs.
Mental health disclosures at insurers are up over 50%.
The industry is moving from reactive to proactive care to reduce costs and improve outcomes at scale. Do not wait for clients to reach a critical intervention stage before providing them with care and the tools to manage stress, anxiety and depression.
800k
Lost lives per year
Due to suicide and direct mental illness.
15%
Engaged Panda users improve their well-being by 15% month-on-month.
Requiring only 2 utilizations per week.
80%
Of users improve
Over a 1-year period 80% of engaged Panda users improve their mental health scores.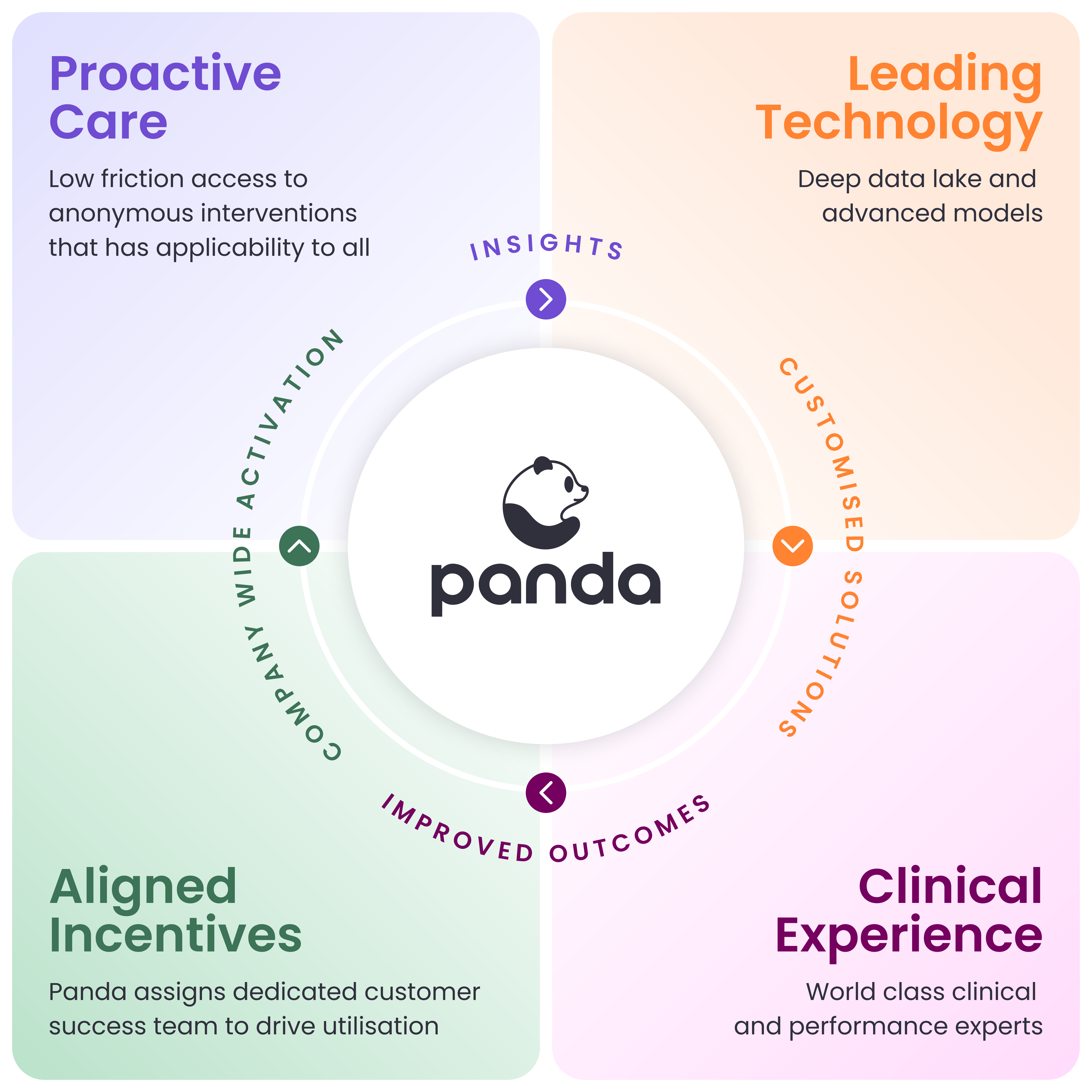 Book a demo with our team
Panda already works with Fedhealth, Bonitas, and many others insurers to drive better outcomes for their clients. Chat to us about how we can help you.